Aboriginal Housing Victoria Christmas Toy Appeal
Please help make it a wonderful Christmas for Aboriginal children from families most in need.
Through the provision of secure housing by an Aboriginal landlord, Aboriginal Housing Victoria helps strengthen Aboriginal communities and cultural ties. We maintain and sustain tenancies to break the cycle of poverty and disadvantage. Christmas can be a particularly difficult time for many of our tenants and their families. With the ongoing struggle of paying bills on a limited income, there is little money left for Christmas "luxuries" such as gifts for children. Your support will enabled us to alleviate some of the additional stresses faced by many of our tenants. We are reaching out again to ask for support at what can be a challenging time of year for some of the most vulnerable in our community.
less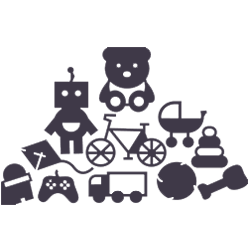 so far we've collected
Help us reach our goal of 500 toys worth $12,500
1. Choose a toy to donate
2. Payment details
3. Checkout
Follow us on social media:
Proud member of: © Simply Giving - All Rights Reserved Worldwide
Australia's most used & trusted online toy drive facility. Donate a toy to a child in need.
ABN 56 114 321 327
14 Binney Road, Kings Park, NSW, 2148